UAP Central Library overview
Uap takes pride for its newly renovated Central Library in the 9th floor of the city campus building. However it is not only about the meticulously designed outlook of the library, which makes it comparable to any international library, UAP is commited to make the library experience of its users to be top notch also.
Central Library continues to expand and develop its services and take new initiatives throughout the year to facilitate students to learn and acquire knowledge. The library continues to keep its focus on making library services more accessible and fulfilling the need of the students and faculty.
All the students and faculty members of UAP have full access to the central library. The library hosts a vast and diverse collection of books, journals, monographs and periodicals of academic interest. Each book is labeled and arranged in such a manner that any individual can get access to his preferred book, departmental or otherwise, without any inconvenience.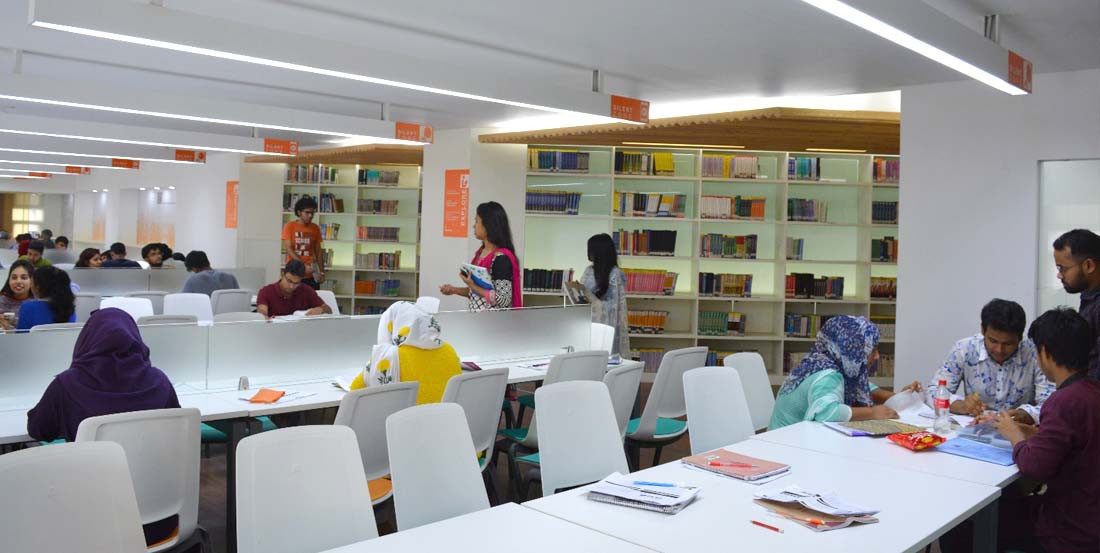 For borrowing books, one has to make a library card and can make the book issued by the librarian.
The books in the central library are managed by using ADLIB Library software.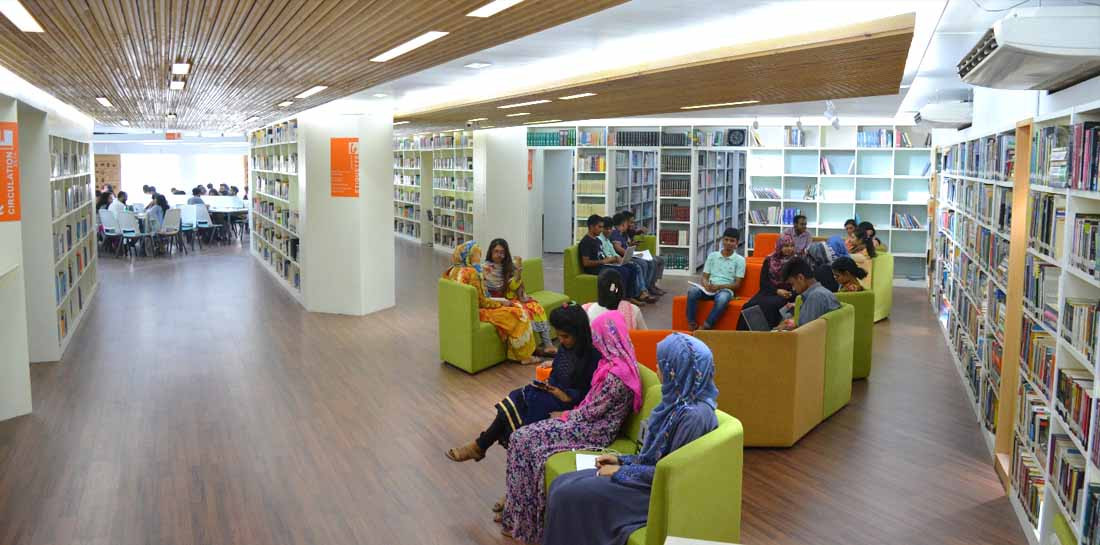 Library capacity & area
The library floor area is more than 7,500 square foot and 250 students (300 maximum) can use the library at a time.
In all, 9 officials and employees run the library.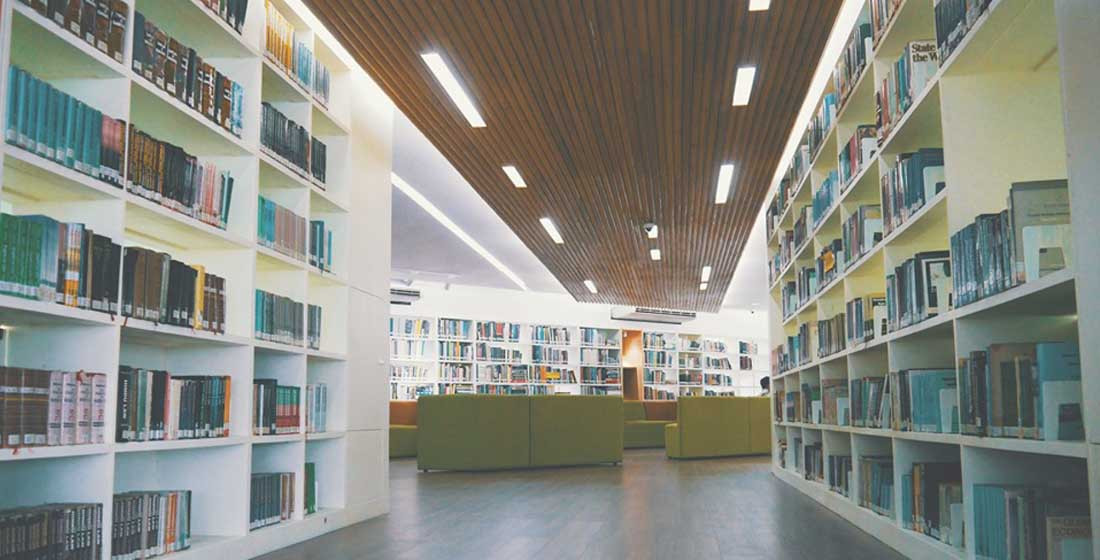 Library collections & services
The university takes keen interest in procuring new books and journals to stay up-to-date on latest publications. The Central Library offered services through books and e-resources are shown below at a glance.
Number of Books and Journals 21,000 Approximately
Number of E-Journals Subscribing 30,000 (through Library Consortium of Bangladesh (LiCoB) and University Digital Library (UDL)
Number of E-books Subscribing 20,500 (through LiCoB and UDL)
Besides, UAP students and faculty members can access 71,196 e-books and 41,172 e-journals via Registration with Research4life which covers five important databases of different subject areas (HINARI, AGORA, ARDI, OARE and GOALI) at free of cost.
Special Services
Besides these collections we provide the following services for the library users:
Information Literacy Sessions @UAP Library:
UAP Central Library is planning on organizing IL program in every semester for newly appointed faculty members.
The facility is also available for the students. The students need to register to participate in IL Session.
Note: An IL session will be offered to students only if 15 students from the same Department register for it.
- For registration please contact the library circulation desk.
Turnitin (Anti-Plagiarizing Software):
UAP Library has a subscription to the Turnitin online anti-plagiarism software to ensure academic integrity and the utmost credibility of the research works.

For Access: Please contact Central Library for access details.
Discussion Room Facility:
The Library has 6 discussion rooms for group study or for small discussion session with teachers. Students can ask the library officers to book a slot by hour for using a discussion room.
These rooms are surrounded by glass to make them soundproof.
Newspaper Facility: Daily newspapers are also provided.
Citation and Reference Management Services:
Library users can take assistance of the Library to organize research materials and generate citation in multiple formats through Mendeley reference management software.
BDLex (Online Comprehensive Repository of Judgments and Acts).
3500 Wiley Online Books (UDL, UGC).
IR@UAP: .
For future "Institutional Repository", the Central Library has started preserving students' Thesis/Project/Internship papers soft copy in a CD from all the Departments
The library is constantly growing with ample allocated budget per semester only for library development. During the last financial year 2018-19, the cost of the above mentioned purchases and subscriptions was approximately Taka 20 Lac.

Library Timing
Sunday to Thursday : 9.00 am – 9.00 pm
Saturday : 9.00 am – 5.00 pm
Semester Break : 9.00 am ­­­­– 7.00 pm
Friday : Closed.
**Library hours are subject to change.

Library Brochure and User Policy
A Library Brochure is being produced to create a wide awareness about the resources available at library and how the nine staff of the library can help the student and faculty members to benefit from the available library resources.
To Know all about Library at UAP such as membership, Privilege, return, damage fine etc, plises download the following PDF file

Contact UAP Central Library
Deputy Librarian
Tel: +880-2-58157091-4; +880-2-58157096, Ext.950; 952
Fax: +880-2-58157097
E-mail: d.librarian@uap-bd.edu
UAP Central Library
74/A, Green Road, Dhaka-1205
University of Asia Pacific
Dhaka, Bangladesh.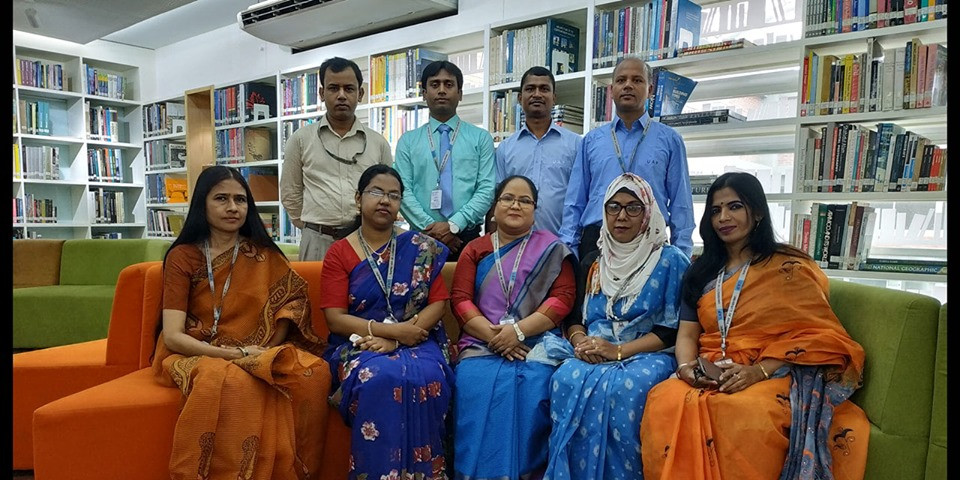 As the Central Library has been established to facilitate greater control and convenience for its readers, the needs for seminar Libraries for individual departments have subsided significantly. However there are still requirement for some seminar libraries for specific departments due to their unique needs. Currently three Departments – Law and Human Rights, Civil Engineering and Business Administration maintain seminar library. In total they have a collection of 2974 books.
Seminar Library for Business Administration
DBA has its own seminar library containing 2974 books which can accommodate around 50 students. Additionally daily newspapers are subscribed in the library. Borrowing facility is also available for the students and faculties for their convenient time period.

Reading facility for Civil Engineering
The CE Department has established a small library with reading corners within their department with a collection of 340 books and 170 other items. The dissertations (both undergraduate and M.Sc.) are available in both central library and department.

UAP Central Library supports its users and patrons in their studies, research and teaching through providing access to e-resources. UAP Library has more than 50,500 online resources. Following e-journals & e-books database access links are subscribed by the UAP library which can be access within the university premises without any user ID and passwords.